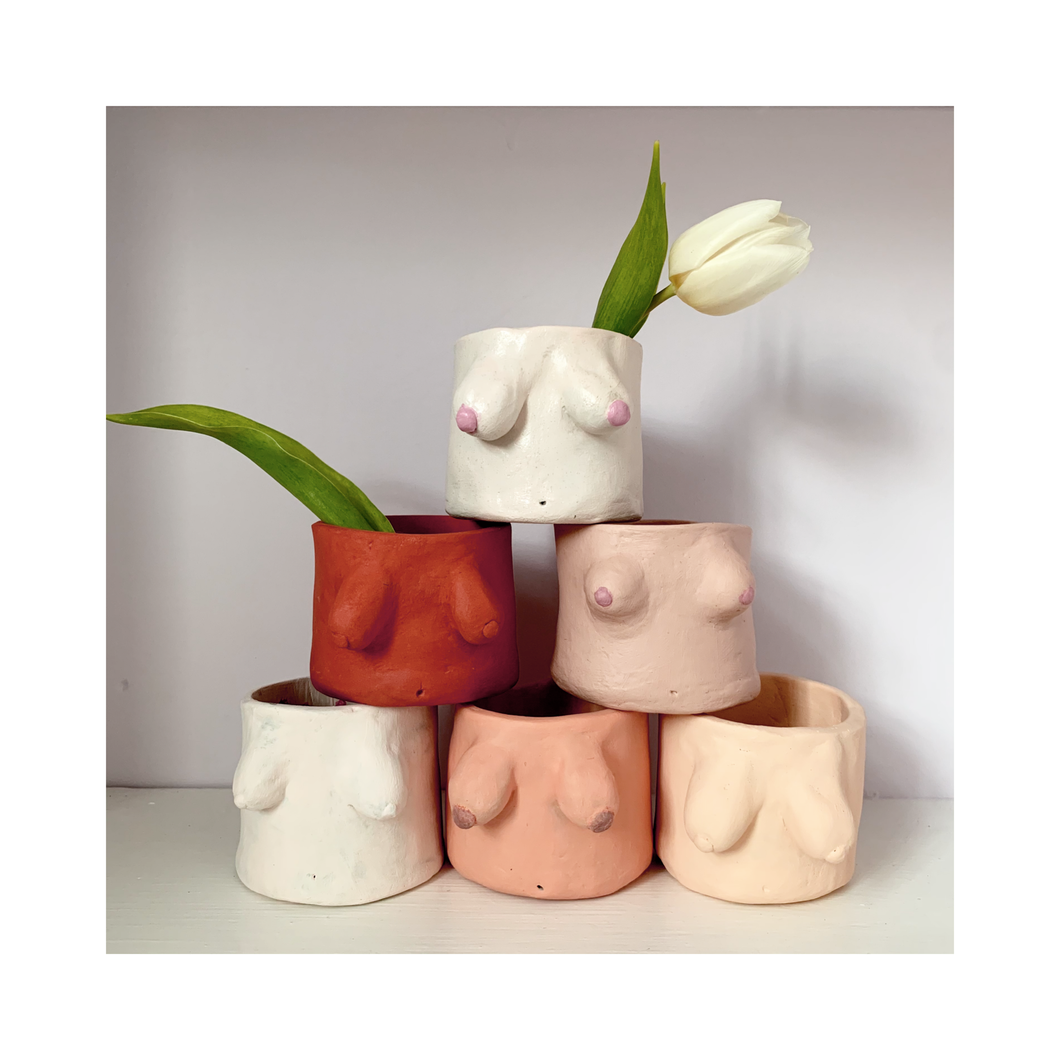 Make a Set of 3 Boob Pots - Saturday 4th March 1.30 - 4.30pm
Regular price £35.00 Sale
Join Jo Williams to make three lovely ceramic boob pots!

During this workshop you will be able to add the boobs to already thrown pot which will be sized to hold a small plant. Jo will have thrown small pots which will be kept damp for you to experiment and add boobs large or small, and colour them with a variety of skin coloured under glazes.

You will have time to make three and then Jo will take them home to fire, glaze and fire again and bring them back to F&F for you to pick up a couple of weeks later.